FS Custodial cleans General Assignment Classrooms daily, five days a week, Monday through Friday or Sunday through Thursday. For a list of General Assignment Classrooms we support, please visit the General Assignment Classroom website.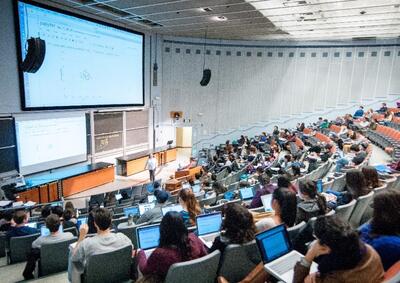 Routine classroom cleaning includes:
Carpeted Areas vacuum - Daily
Hard floor Sweep and Mop - Daily
Emptying Trash & Recycling Cans – Daily
Cleaning Chalkboards - Daily
Arranging Classroom furniture - Daily
Clean Instructor Tables or Podium- Daily
Clean Surfaces on all unencumbered space. -Monthly
Refinish Hard Floor Surfaces - Once every Two years
Classroom cleaning is a routine service and does not require a service request. If you notice an urgent problem, please call our Customer Service Center or notify your building manager.